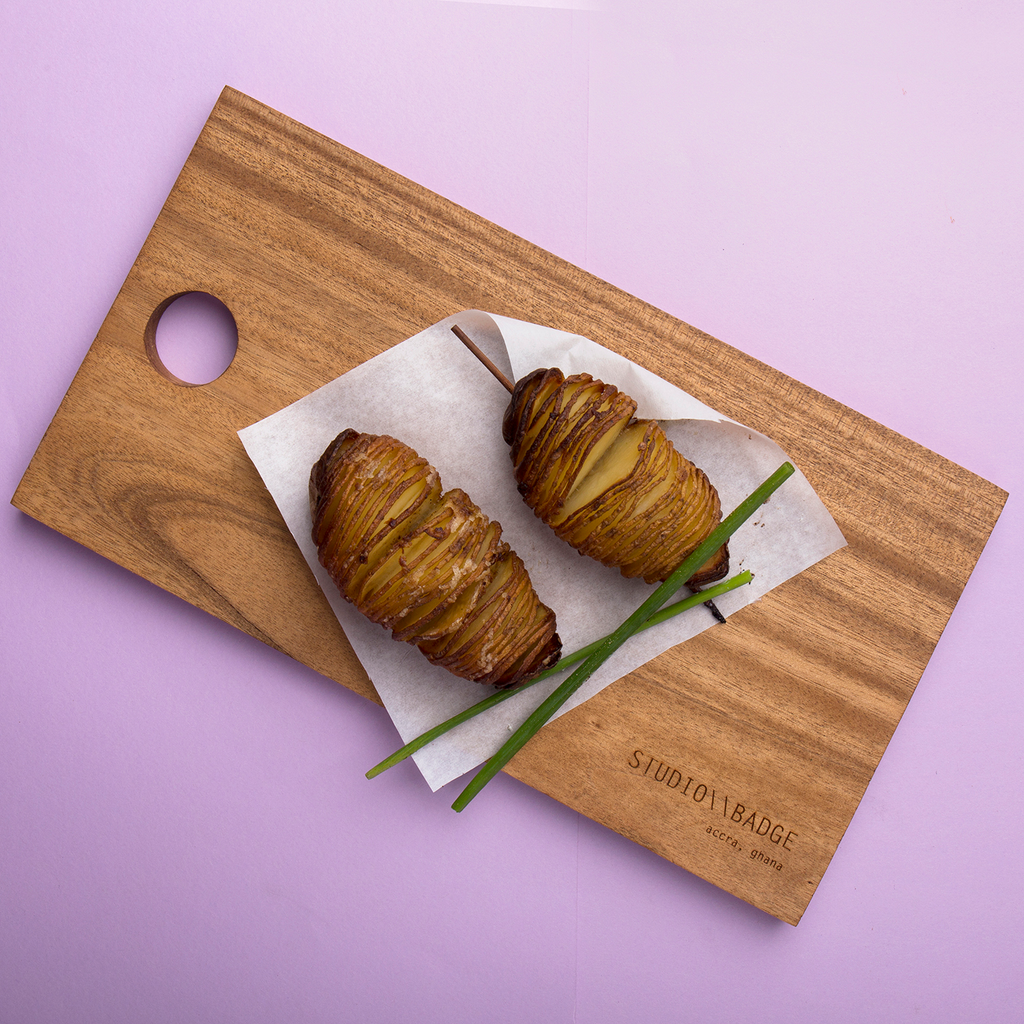 GH₵220.00
GH₵0.00
\\Tina
Don't let her small size fool you - Tina works hard. At 18cm x 34cm, she's the perfect food platter for individual servings (did someone say steak?), perfect for smaller displays, and the perfect little assistant in the kitchen. She's a must have!
Materials - African Walnut
Finish - Beeswax/Carnauba/Mineral Oil Polish
18cm x 34cm
A Note about our Hand-made Products: 
All our products are proudly hand-crafted in small batches. This means that no two handmade products will ever be the same! Variations in color, shading, texture, shape and grain are inherent in each Studio Badge product and we believe this is what makes each product special.