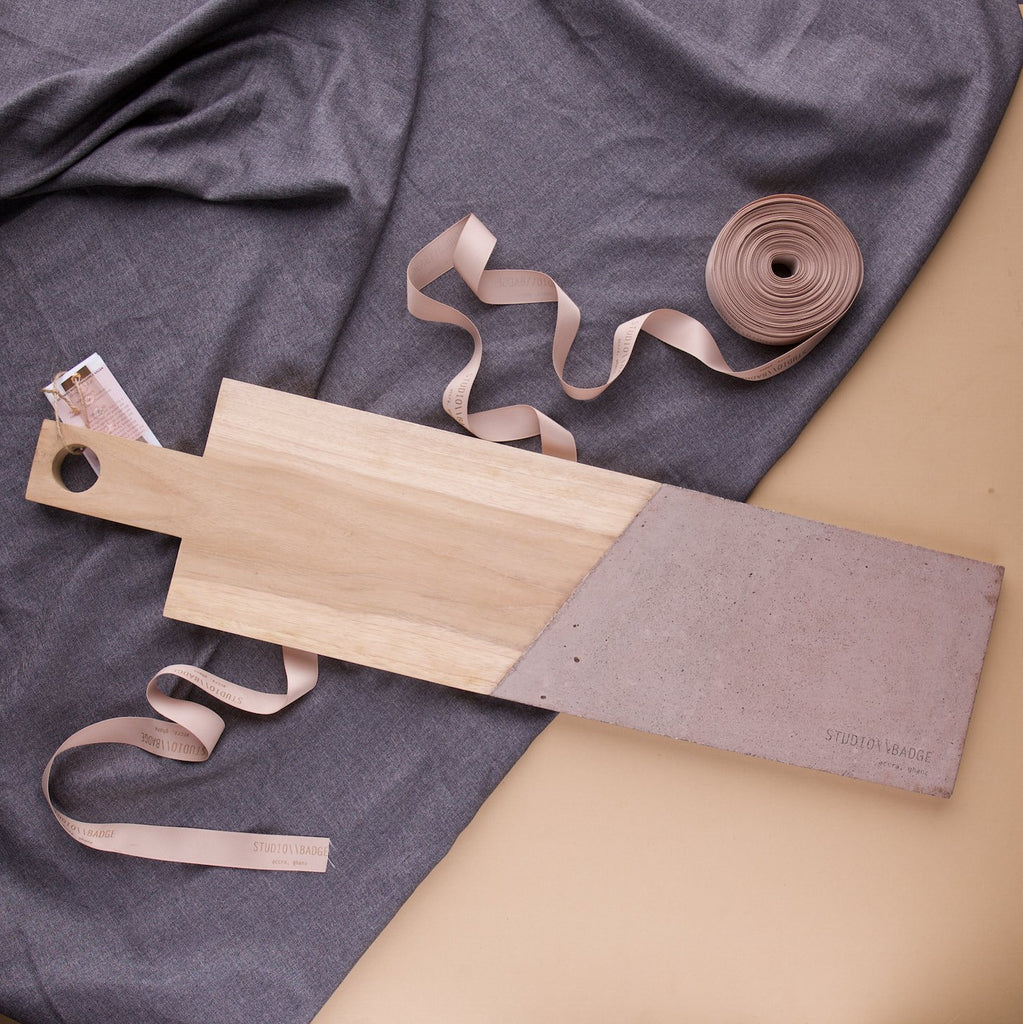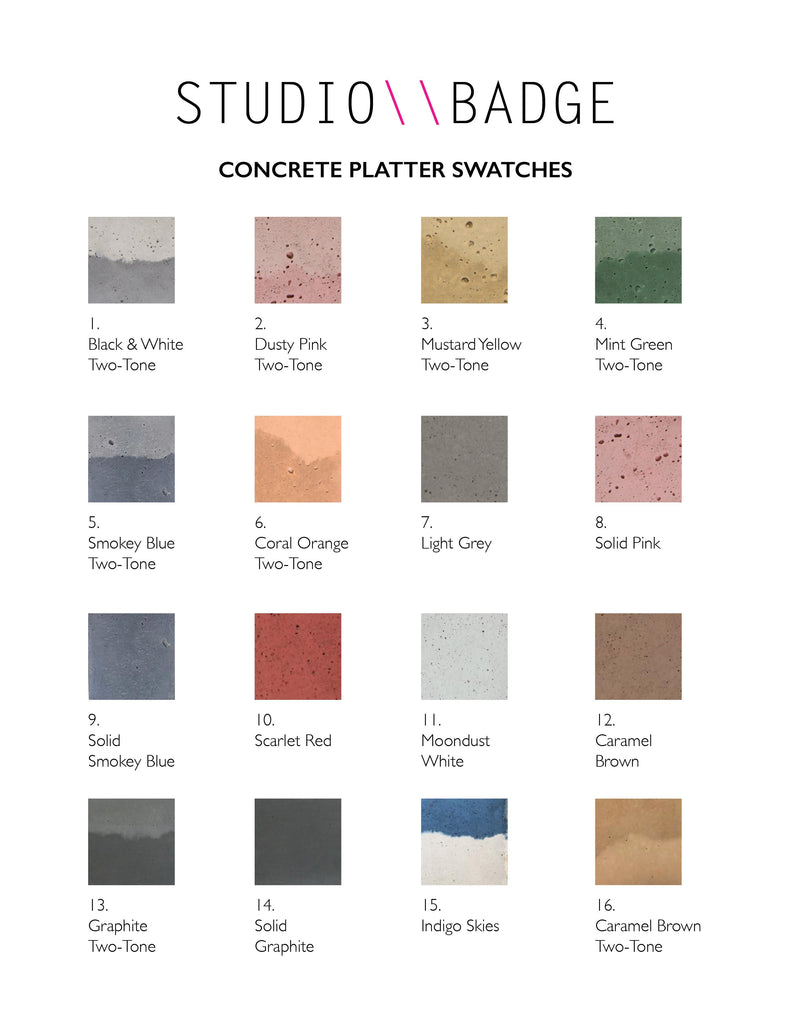 GH₵385.00
GH₵0.00
\\Maya
\\Maya is a gorgeous concrete and wood creation inspired by our best-selling \\Aitch and \\Merley food platters. Bring her out when you really want to dazzle your guests. We suggest a cheese spread on the wood side, and all the goodies to go with your cheese on the concrete side.
18cm x 72cm 
Finish - Beeswax/Carnauba/Mineral Oil Wood Polish and Food-safe, VOC-free concrete finish
A Note about our Hand-made Products: 
All our products are proudly hand-crafted in small batches. This means that no two handmade products will ever be the same! Variations in color, shading, texture, shape and grain are inherent in each Studio Badge product and we believe this is what makes each product special.